On September 26, 2019, the first batch of students arrived at the Airport Bremen successfully. These 8 young people are from the Sino-German dual education talents exchange program, which were held together by CCIC Germany GmbH, Guangzhou Yude Study Abroad Consulting Services Co., Ltd. and BSB Germany GmbH. Mrs. Lin from CCIC Germany GmbH, the manager of Education and Government Services Department, as well as related staffs greeted the students in the Airport and sent the gifts to them, such as stationery, chocolate and souvenirs.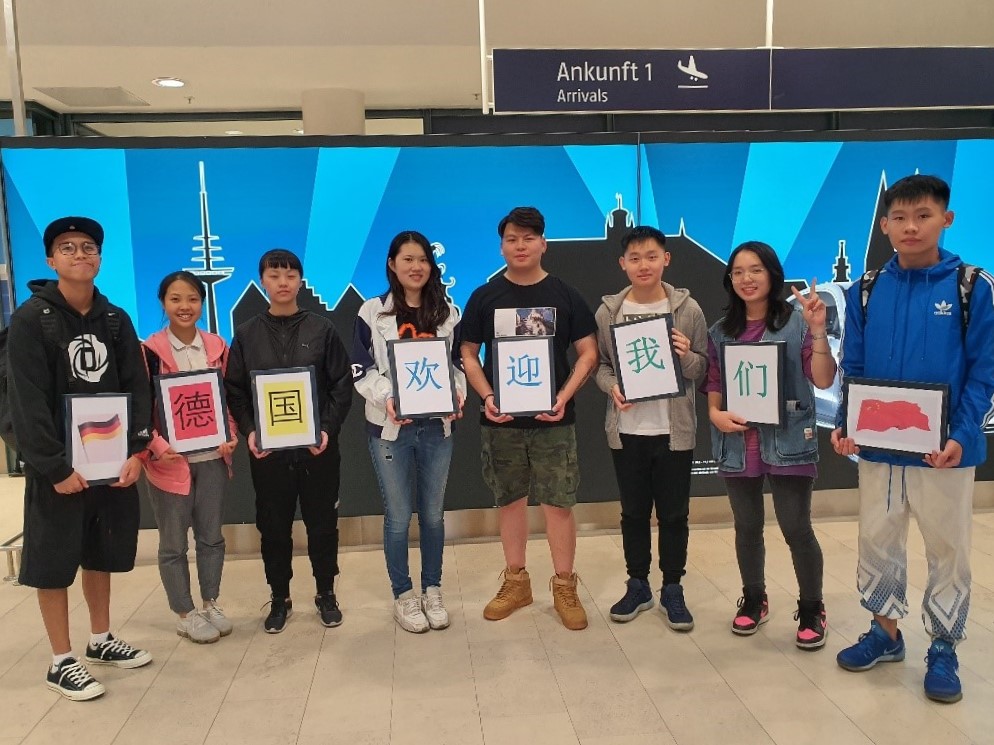 Mrs. Lin concisely introduced the history and culture of Bremen and Germany to the students, meanwhile, she also encouraged them to learn German language with great efforts and to master the expertise as soon as possible. After that, the students were gladly photographed in front of the poster in the arrival hall, holding the slogans prepared by CCIC Germany GmbH, 'Germany welcomes us'.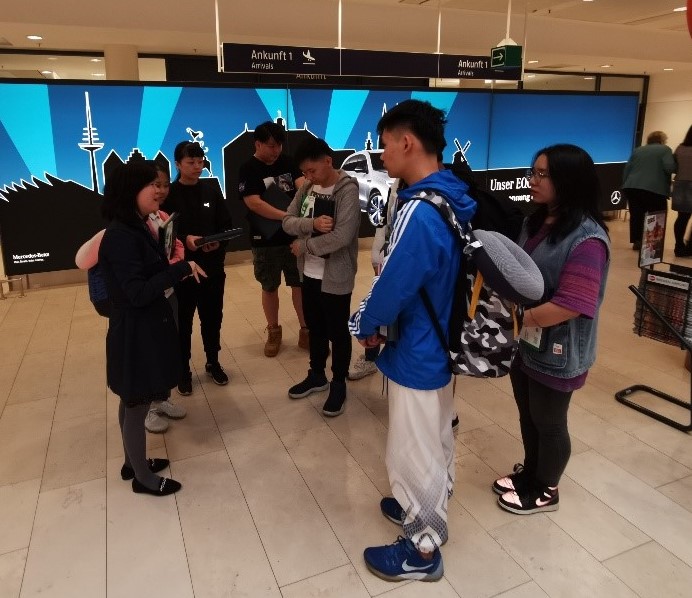 After a brief greeting, the students were carried by the staffs of CCIC Germany GmbH to BSB Germany GmbH in Oldenburg by cars. From now on, they will receive the three-year dual education in Oldenburg.
The students were welcomed and hosted warmly by Ina Gean, the chef manager of BSB Germany GmbH, and the other teachers, who offered the delicious lunch for these guests as well.
We are looking forward to the further success of the Sino-German dual education talents exchange program in the future on the basis of the first step.